Hey! I'm James Kerti.
That's pronounced CARE-tea.
As a basketball scout and consultant I offer strategic advice and recommendations regarding personnel decisions and organizational strategy to college and NBA teams.
I also build new websites and assist in product development for sports businesses and individuals.
I'm all about blending technology and sports — especially basketball.
Here's my story.
I started in software engineering…
I grew up outside Philadelphia and spent a lot of time around computers from a young age.
I designed my first website at age 12 for my sixth-grade basketball team. I like to think it was on par with what NBA team websites looked like in 1998. Sadly (for the NBA), it probably was.
By the end of high school, my career high was four points in a game, so I decided not to enter the NBA Draft, and instead went to Villanova University to study Computer Science.
I worked part-time as a software engineer with a local software development company while in school, and when I graduated in 2009, I started working at Oracle.
I moved on from there in 2010. I feel grateful for that time because it helped me realize what it was that I wanted out of life — and that a career working at a software company wasn't it.
I dove into entrepreneurship…
I developed an intense passion for self-education and entrepreneurship. I sought out the best mentors I could find — millionaire entrepreneurs like Tim Ferriss, Seth Godin, Ramit Sethi, Derek Halpern, and Laura Roeder.
Marketing and sales became my favorite subjects, and I combined these developing skills with my technology background to help people and businesses promote themselves and increase their profits, especially online.
I found that my background in software engineering became a major asset, as I could see the strengths, weaknesses, and opportunities within a business in a similar way to how I could write and debug software.
Through building new professional websites from the ground up and implementing online marketing plans, I've helped successful entrepreneurs achieve outsize results with their businesses, including:
Building a premium subscription site in the sports industry from zero to 2,500 subscribers in less than one year.
Generating over $2,500 in sales from a single blog post.
Increasing Google search traffic for a key term by 50% in two months, beating About.com in the rankings in the process, and creating important exposure for a new product.
Growing an unknown, young sports startup into an industry leader through strategic positioning.
Through doing this work — which I continue to do — I got my foot in the door in basketball.
---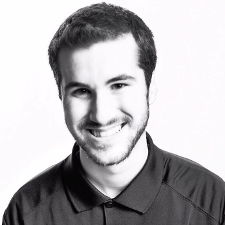 Our event had raised tens of thousands of dollars for cancer research, but the website we had before was very basic and wasn't representative of what we were achieving.

James has an insane talent. The new site he created is really impressive.

I was blown away.

We raised over $74,000 for cancer research the last two years, and James was a huge part of it.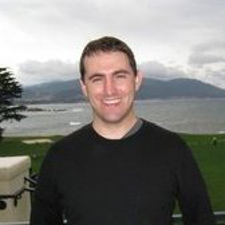 I was lucky enough to meet James Kerti as my start-up was in its nascent stages, and since then, James's council has helped position it as a leader in a crowded market — basketball recruiting.

He understood the value that we were bringing to market, and helped to ensure that we grew by serving our market more deeply rather than attempting to expand into adjacent areas.

This focus allowed us to delight our initial market to the point that our consumers spread the word about us, allowing us to grow by orders of magnitude without advertising or external marketing.
---
I got started in basketball…
In 2011, I reconnected with Frank Burlison, a longtime high school and college basketball scout, whom I knew from taking classes at online school Sports Management Worldwide.
Frank had recently been laid off from his job of many years at the Long Beach Press Telegram, and I helped him start his own online basketball scouting service.
That service has gone on to be highly successful over the last few years, as Frank works with many of the top colleges and NBA teams.
Months later, there was a big high school basketball game in Las Vegas, where I lived at the time, between Shabazz Muhammad's Bishop Gorman team and a Findlay Prep team led by Anthony Bennett.
Frank wasn't able to make it there to watch due to a prior commitment.
I offered to cover the event on his behalf, and he agreed.
I filed a report for him, and that report got a bunch of attention online. This opportunity turned into more scouting.
A short time later, PremierBall, a national scouting service whose subscribers include Kentucky, Kansas, Duke, and UConn, hired me as their National Scout and Managing Editor.
After traveling the country covering high school basketball for a couple years, and building strong relationships with college coaches at different levels across the country in the process, I had the opportunity to offer input to an NBA executive on personnel matters related to the NBA Draft.
Since then, I've been working on growing my opportunities within the NBA and looking for ways to add more value, especially regarding new ways of evaluating players and building teams.
I offer strategic advice related to personnel and organizational philosophy, especially on Draft-related topics.
---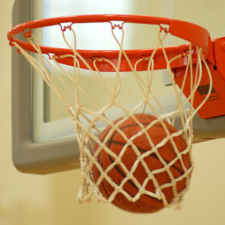 When it comes to working with scouts, you don't always know who you can trust and rely on.

However, James Kerti's evaluations and information have always been accurate and on point.

No fluff. No spin.

He's been extremely beneficial to what we do, and I recommend him to all college basketball programs.

We know he's someone we can trust and look to when it comes to evaluating players.
---
In 2013, I founded the basketball scouting and analysis website HoopsThink, through which I share my scouting philosophy and explore new ways of looking at the game.
The site features conversations with people such as Stats LLC's VP Brian Kopp (a leader with the SportVU program), Grantland's Brett Koremenos, and Coach Nick from the six-figure subscriber basketball channel BBALLBREAKDOWN.
I look at the game through the lens I call contextual scouting, by putting players' strengths and weaknesses into the context of how they can contribute most to teams. I focus on what players do well and how their skill set can fit in best with teams.
Get on the HoopsThink email list to make sure you're getting the latest basketball updates from me.
I live on the Oregon Coast with my wife Erin-Ashley and our cats.
You can read more testimonials and endorsements on the Services page.
If you're interested in working or talking with me, hop over to the contact page and send me a message.