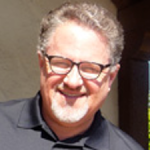 Our organization has been around in different forms since the 1970s, including online affiliations with Rivals.com and ESPN.
When we finally left ESPN in 2012, there was a lot of uncertainty. We were looking for an online platform to make our own, one where we could grow our base of fans and subscribers, but we didn't have a strong technology background that would allow us to create it on our own.
One of our team members knew James from his basketball scouting work, and we got in touch.
James put together a website that allows us to support our growing premium subscriber base and cover high school sports across California. James has always followed though with what he says he's going to do, and his help has been invaluable to us.
We've brought in 100,000 visitors a month thanks in large part to James's help.