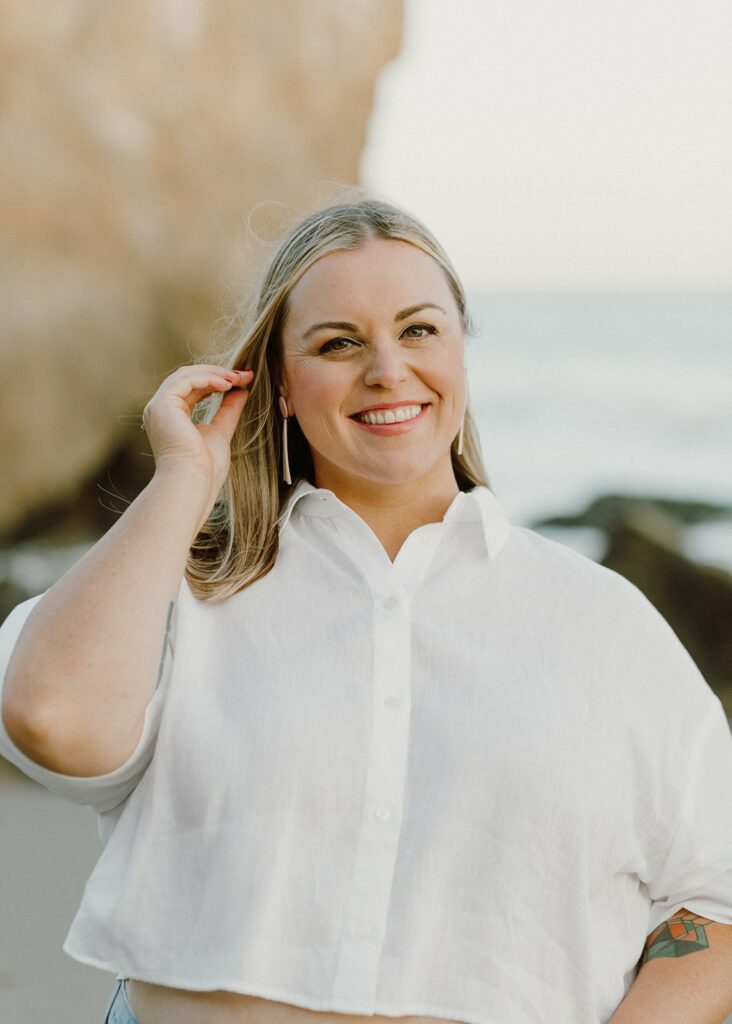 These days I hesitate to recommend particular books or resources. But I have to share how Jamie Varon's Live With Intention course has made a life-changing impact for me.
My life has been packed full of changes these past few years. There aren't many areas of my life that look the same as they did this time in 2021, let alone 2020 or 2019. Barely any pieces are even recognizable.
I've tried to do my best to navigate the shifting waters with the tools I have—and to acquire new ones when I need them. It hasn't been perfect, and there are things I wish I had done differently, but I've been doing my best.
I exited a nearly decade-long relationship. When you're with someone for that long, the relationship can become a core part of your self-identity: how you view yourself in relation to the world. (This has been on my mind a lot during a recent project I've been working on with the AstroTwins.)
But that self-identity piece works both ways. As I've been going through my own healing process, I've been recognizing how the ways in which we enter into a relationship—what we choose, who we choose, how we see ourselves—are themselves reflections of our self-identity.
As I transitioned out of my marriage, it became increasingly clear to me the ways in which I had curled up and hidden in seeking connection and togetherness, as a way to avoid confronting myself and my own fears about intentionally building a life that supports me and my dreams. And it has occurred to me that to an extent, this was by subconscious design.
I have been in an unfolding process of working to unlearn those old patterns of hiding—of recognizing that yes, I am a giver by nature, and this is okay, but that I can give best by tending to myself first, and then giving from that place of having filled my own cup.
I am learning what it means to do that with gentleness and compassion for myself and others—and in an intentional way.
That's where Jamie Varon's Live With Intention course comes in.
For a long time, my perspective on goals was like a baseball player swinging for the fences. What's the point if you're not going to try to hit the ball incredibly hard? Bigger goals are better.
Here's the thing—that didn't work. Not for me. I'd get off to a good start, then I'd experience resistance, start feeling overwhelmed, beat myself up about it, and convince myself that I didn't want to accomplish that thing after all. I did this over and over. For years. It's been hard to look myself in the mirror and acknowledge that.
That's not the important part though.
The worst consequence of that pattern is that it eroded my self-trust.
Jamie's Live With Intention course helped me understand the damage we do in our lives when we don't trust ourselves.
In the context of relationships, we acknowledge that it's hard to love someone (and feel loved by them) if we don't trust them.
This truth applies to our relationship with ourselves.
Much is made of self-love, as it should be, but self-trust is the underpinning of self-love.
Without self-trust, we sabotage ourselves.
We set ourselves up for failure and trick ourselves into thinking we can do it if we finally try harder than ever before, this time things will be different.
We put ourselves in perpetual cycles of blaming and resenting ourselves.
By putting into practice what Jamie Varon shares in Live with Intention, bit-by-bit and day-by-day, I've been able to finally build myself up in an intentional way that feels built to last.
I've had new clients come into my life that I couldn't be more delighted to work with.
Everyday I get to do work that's in my zone of genius alongside people who fill me up and make me feel deeply appreciated and valued.
I deeply love the work I do with The AstroTwins, which has expanded more and more in ways that align with who I want to be. Live With Intention has been a huge influence on how I conceptualize and understand this growth.
I'm writing and sharing my poetry in a wider way and feeling full of gratitude for the ways in which my words reach people's hearts.
As I've shifted from being achievement-oriented to focusing on an intentional, aligned daily experience, I'm showing up for myself in a way that's beyond what I previously imagined to be possible—and achieving more than ever anyway.
While I've done this for myself with considerable work—I don't want to over-credit Jamie as a "guru" who gets people results without work, nor would she want that—I've wanted to share that her support through Live With Intention has been an essential piece of me reaching this next level for myself at last.
If doing this type of self-work sounds interesting to you, you can learn more about the course here using my promotional link.
Click the button below to read more!