I wrote this post for myself.
Recently I read James Altucher's post titled "The Ultimate Guide to Reinventing Yourself."
It gave me a lot of ideas. It made me think about the journey I am on.
I turned 29 years old last week.
I don't feel old. But I don't feel that young either.
I've been married for almost four years now. I didn't graduate from college in this decade.
I've done several different things in my career. Basketball. Software. Marketing. Web design. Sales. Career counseling. Writing.
I think I learned some things along the way. I hope I have.
---
CONTINUE READING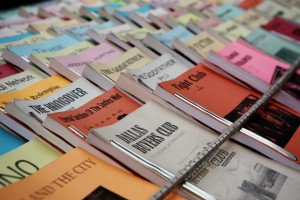 I read a lot of books on a number of different subjects.
Someone recently asked me if I follow a system for completing books.
I don't know that I use a system but I developed a series of guiding principles that serve me well.
I thought it might help to share those principles here.
1. Don't be afraid to stop reading a book and put it back on the shelf so I can move on to another book that might be a better fit right now.
Reading feels like physical exercise in that while I do it mostly for growth, I choose books or exercises that don't feel like chores.
---
CONTINUE READING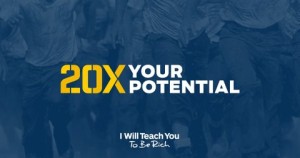 I did 1,000 pushups in 107 minutes last Monday.

Holy crap. How did that happen?

I joined an online event called 20X Your Potential.
It's led by Ramit Sethi and retired Navy Seal Mark Divine. It's an online five-day "Hell Week" to help people push their limits and pursue mastery.

I didn't know exactly what to expect from it, but I trusted Ramit and I knew something would happen for me. About 15,000 people signed up, so there was plenty of social support too.

Through the five days, which challenged me physically, mentally, emotionally, and spiritually, I learned to push through limits.
---
CONTINUE READING