When the wider world changes in a big way, you realize that your little world isn't what you thought it was.
Usually.
But not always.
Sometimes, your little world is precisely what you thought it was.
Mine is.
Not even two weeks ago, I wrote about what makes Yachats special.
It turned out to be true.
Here's what happened. In my little world, anyway.
I'll never, ever forget last Tuesday.
I went to bed last Monday evening, Labor Day, in what felt like a normal world. (Well, as normal as anything in 2020 gets.)
In the middle of the night I awoke to ferocious winds battering my home.
My printer beeped and sputtered as if crying out for its life.
The Internet connection was down.
Checking the weather on my phone, I saw reports of 40 MPH wind gusts. I tried to get back to bed, feeling anxious that 40 MPH winds here — I moved recently — sound like my home being struck with a thousand sledge hammers. (Later I found out the gusts were significantly stronger than 40 MPH.)
I woke up around 7am to daylight.
Except it wouldn't be fair to call it daylight.
The sky was yellowish gray.
Wait, no. Not the sky. I couldn't see a "sky."
Everything was yellowish gray.
The wind howled.
My Internet connection remained down.
And now I had no cell phone service either. Which never happens here.
I stepped outside and everything smelled like smoke.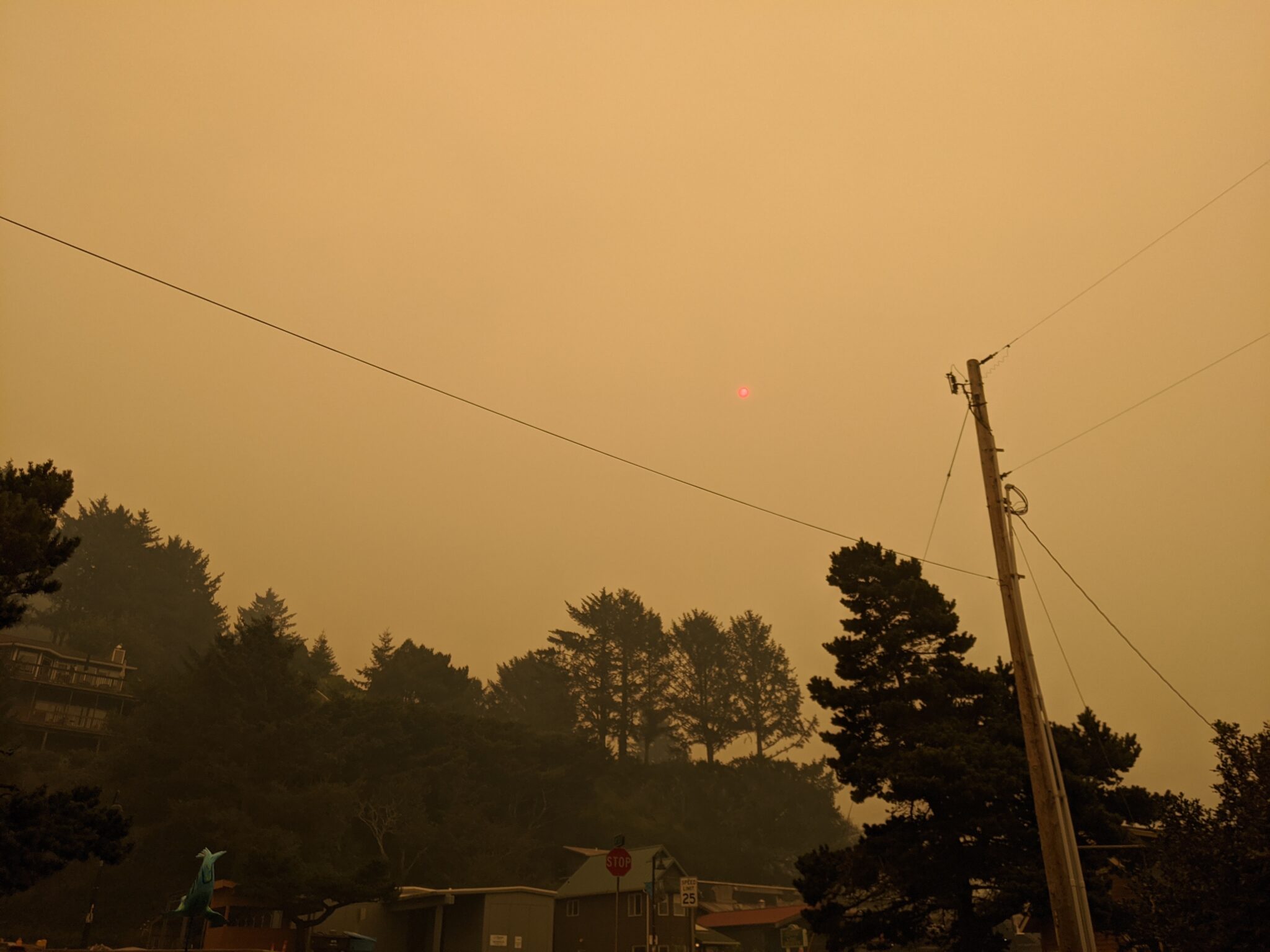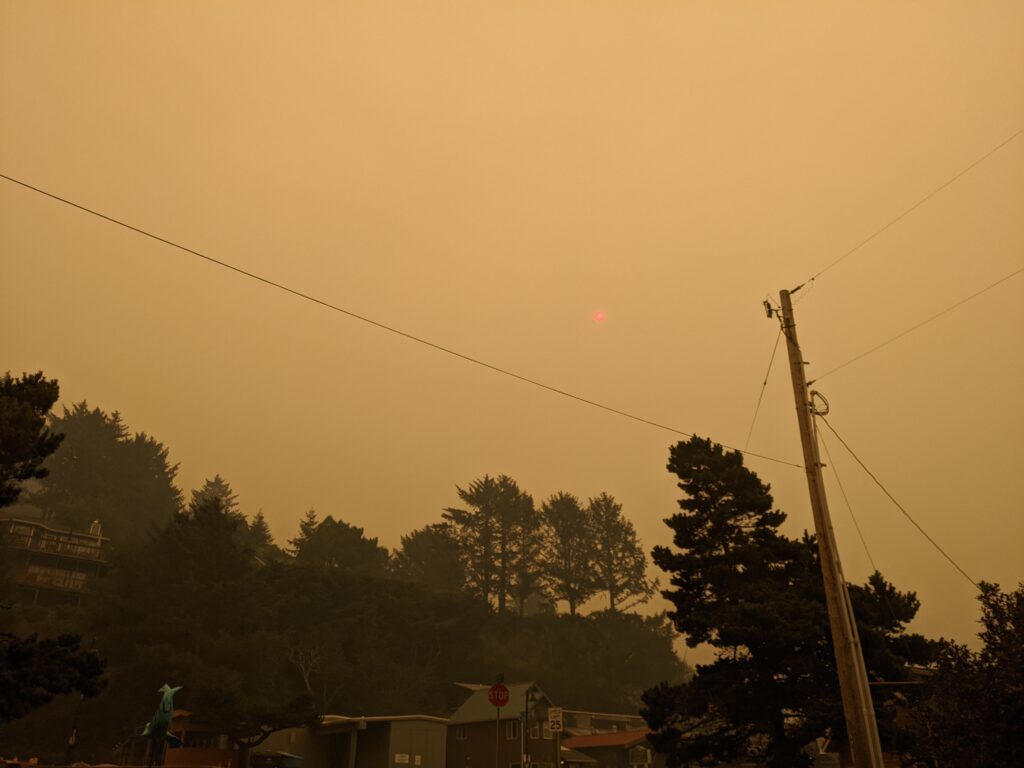 Fire. But where? How do I even find out?
I checked in with friends and neighbors by going door-to-door.
People had heard overnight of a fire near Waldport (about ten miles to the north) that had been reported to be contained.
Could that fire be singlehandedly responsible for all this smoke?
I went to City Hall and looked for ways to help.
Later that morning, there was a small fire in town we were able to put out. Then it reignited and we put it out again.
That was enough to put everyone even more on edge.
As more news came in, we all started hearing about the Echo Mountain Fire Complex roaring an hour north of us, near Otis and Lincoln City.
Evacuation orders burst in for ever-growing areas of North County.
With roads blocked to the north and east, and the ocean to the west, there was one way for them to go.
Toward us.
And they needed help.
How would Yachats respond?
We put out a call for donations.
Within a few minutes, people were at our door to drop off boxes and bags of goods.
That part is a blur of people coming and going.
Sorting. Packing. Sorting. Packing. Loading. Loading. More loading.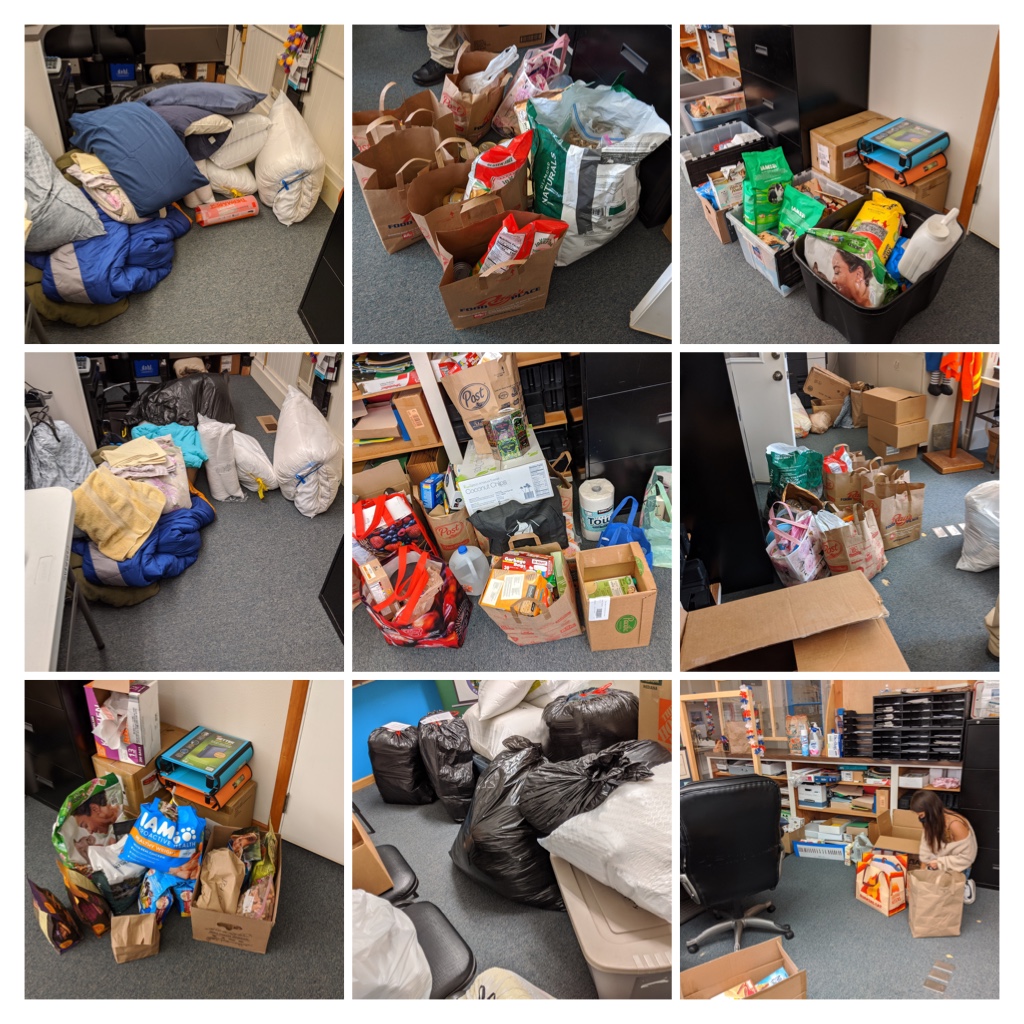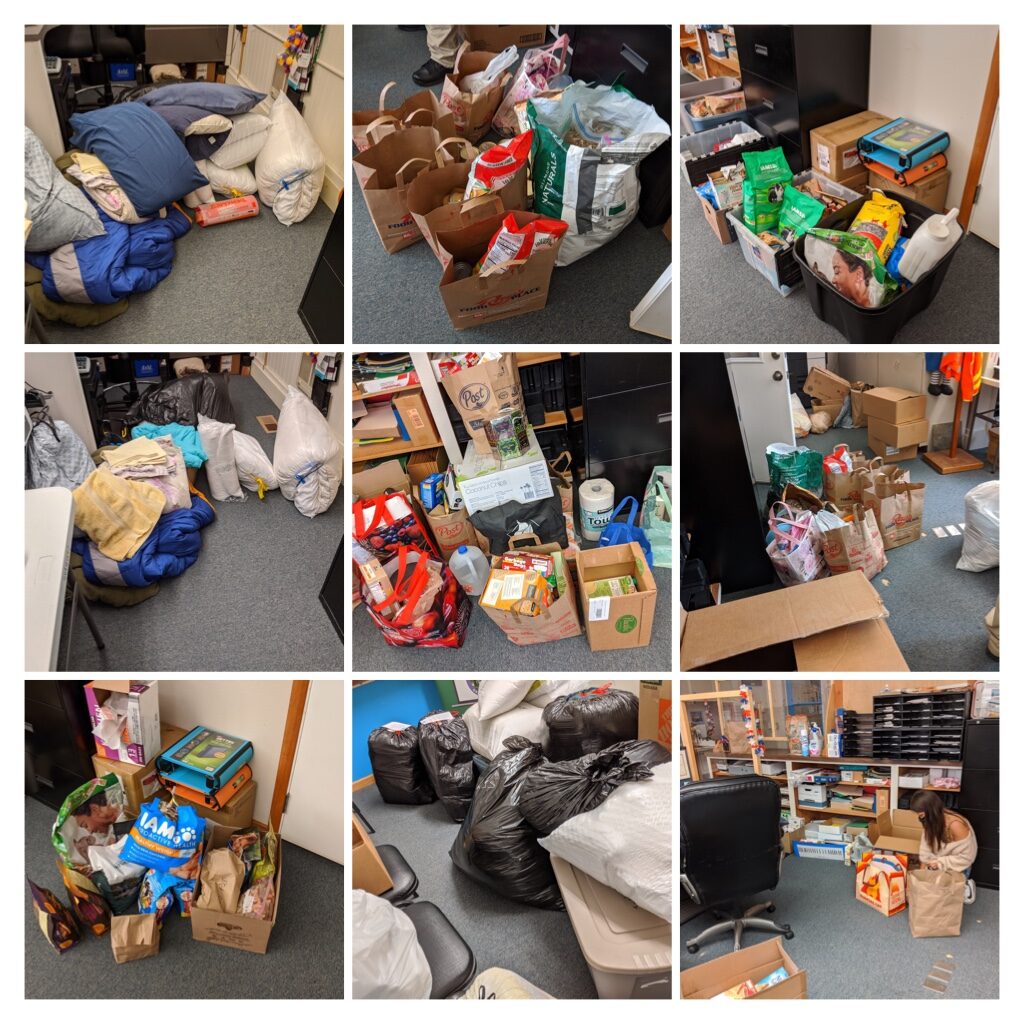 Over the next 24 hours, we sent at least 11 car/truck loads of donations to the Toledo distribution center.
Meanwhile we coordinated with the hotels, rentals, restaurants, and other businesses to see what demand we could meet for lodging and food.
Phone calls. So, so, so many phone calls.
I remember a brief moment of doubt at the beginning. How many restaurants would answer the call to make food in the middle of this crisis, if we needed it?
Of course the answer was all of them.
When we found out we had people staying in town who lost their homes to fires in Otis, we worked to get them food, clothing, and lodging.
A total community effort in a wild scary week
I can't say I'm surprised.
But I am proud.
To hear from people who had just lost their homes that your community's generosity lifted them from doubting they could ever feel joy again to feeling so overjoyed and connected with humanity — I can't find words for that.
Or to have them tell you that even though they lost everything, that the good — what your community did to help — outweighs the bad 10-to-1?
Again, I don't have words.
So I leave it here and hold out the baton for you.
If you were in the Yachats area last week, what's your story?
Please do share in the comments below.