I visited Yachats for the first time ten years ago this weekend.
I lived in northeast Portland at the time. My yoga teacher Alison Alstrom decided to host a Labor Day weekend retreat in Yachats, which would become an annual event.
My time at the Oregon coast up to that point consisted of a couple hours on the north coast earlier that year. I hadn't heard of Yachats before. But it sounded like fun.
I look back on this weekend, ten years on now, as a special one that sticks out during a tumultuous time in my life.
In 2010 I would have been flabbergasted to learn that one day in the near future I would not only live in this little town, but engage with the community in ways I never had elsewhere, and even step into leadership roles.
Sometimes you make an unexpected connection with a person or place.
That happened to me in Yachats, though I didn't understand it at the time. But Yachats never left my mind, even as I moved away from Oregon.
I remember hours spent after yoga sitting by the ocean, watching the waves, and meditating.
I'm embarrassed to admit that I was even one of those ignorant tourists who didn't sufficiently respect the ocean. While sitting on a rock a wave gave me a big splash, soaking me and ruining my smartphone. Lesson learned! Fortunately just a phone.
On Sunday, the final day of the workshop, I found the Amanda Trail, and chose on a whim to skip the afternoon yoga session and follow the trail to the top of Cape Perpetua. Had my phone remained operational, I would have captured breathtaking photos that day.
It's interesting how your memories get shaded when you gain new context years later.
Fish and chips at Luna Sea Fish House. Ice cream at Topper's. Walking by the recently closed Landmark and remarking on the wonderful location.
I've been leading the visitor center and marketing efforts for two months now. I've spent many days talking with people about why they live here, visit here, or run a business here.
I want to know what makes Yachats special to each person.
I believe by connecting with that special feeling — and sharing it — we can bring our community together and welcome the right visitors here safely.
And there's one sentiment I keep hearing.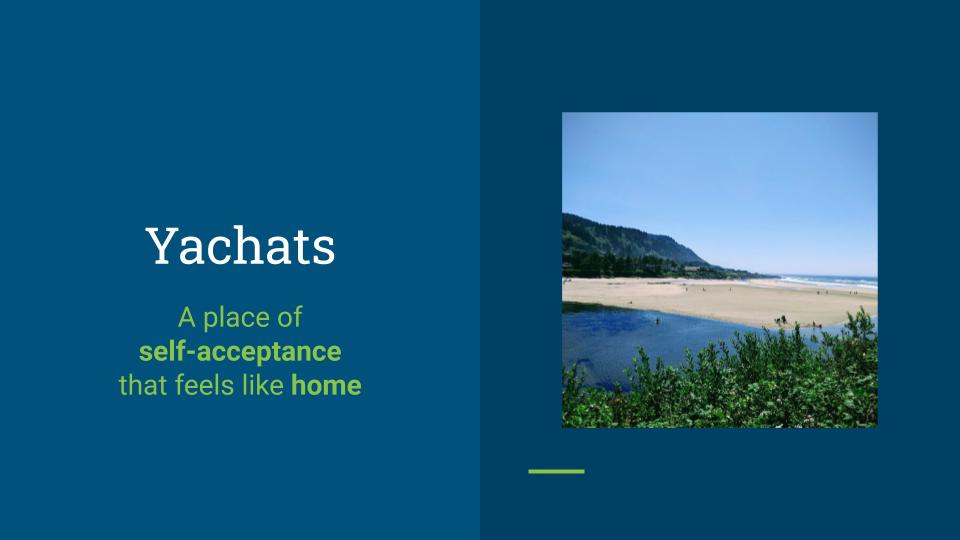 That is, I think, what I felt ten years ago.
During a tough time in my life, when I felt like I knew less and less who I was, I came here. And I could love and accept myself as I was.
An experience like that, even for a moment, can leave a lasting mark.
It can create a spiritual tether between you and that place.
It's why I came back. It's why I believe in Yachats.
I know I'm not alone in that experience.
I want to end by sharing two visitor center conversations I had with recent visitors.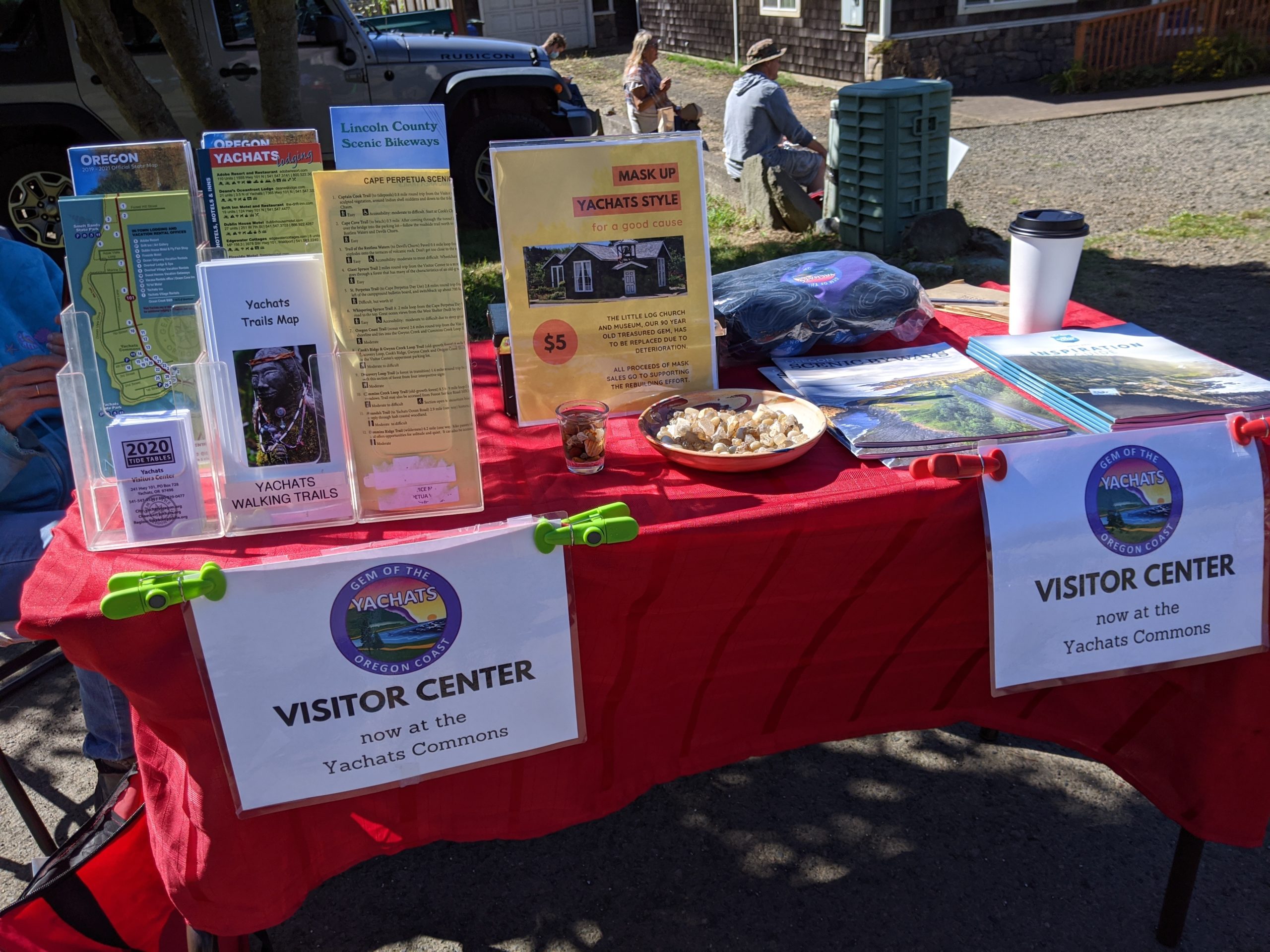 About a month ago, when we experienced a large arrival of visitors from farther away states, I met a family with two young children.
The kids were delighted to pick out free agates from my table while I chatted with their parents. They came here from Arkansas, they said.
I sat there as the father, who was positively glowing, told me about how he had visited Yachats many years ago. I was blown away by his excitement in finally bringing his family here and being able to share it with them. He was one of the happiest people I've ever seen.
Last weekend, a couple came by with questions about restaurants in town. After chatting for a few minutes, the man revealed that he was here in town for the first time in more than 40 years. They had to come back.
A special place indeed.
If you have a connection to Yachats, I invite you to leave a comment below and share your experience about why it is special to you.
I'd love to hear from you. 🙏