I've been building sites using WordPress for the last eight years.
My clients include leading high school sports publications, nationally televised basketball tournaments, and professional basketball scouts and national writers.
The websites I've built collectively garner hundreds of thousands of monthly visitors and help my clients achieve their revenue goals.
Here are what some of my past clients have said about working with me.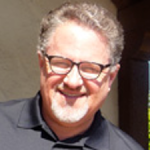 Our organization has been around in different forms since the 1970s, including online affiliations with Rivals.com and ESPN.
When we finally left ESPN in 2012, there was a lot of uncertainty. We were looking for an online platform to make our own, one where we could grow our base of fans and subscribers, but we didn't have a strong technology background that would allow us to create it on our own.
One of our team members knew James from his basketball scouting work, and we got in touch.
James put together a website that allows us to support our growing premium subscriber base and cover high school sports across California. James has always followed though with what he says he's going to do, and his help has been invaluable to us.
We've brought in 100,000 visitors a month thanks in large part to James's help.
Mark Tennis
Editor & Publisher, Cal-Hi Sports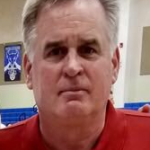 I was introduced to James when my company Global Sports Management needed a website so we could start having more of a presence online. We've been in operation since 1991, running multi-team college basketball tournaments and foreign tours, but we didn't have much experience online.
James built our company a website we're happy with so that we could promote our events more online.
We've since hired him to build another website for the new Emerald Coast Classic tournament we're running in Florida.
He got both sites done quickly and has always been very responsive when we need help.
We're especially proud of the Emerald Coast Classic site and how it increases the profile of the event.
Maury Hanks
President, Global Sports Management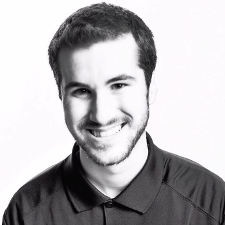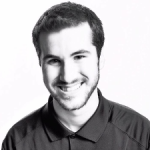 Our event had raised tens of thousands of dollars for cancer research, but the website we had before was very basic and wasn't representative of what we were achieving.
James has an insane talent. The new site he created is really impressive.
I was blown away.
We raised over $74,000 for cancer research the last two years, and James was a huge part of it.
Alex Kline
Founder, The Recruit Scoop & The Mary Kline Classic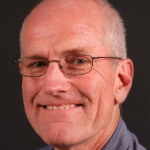 When I left my newspaper job and looked to start my own website, I wasn't quite sure where to turn. I'm glad I connected with James.
He set me up with a brand new website with a look that's uniquely mine. It's still working great for me years later. James' help gave me the online platform to build my scouting service that has top colleges and NBA teams subscribing.
James is truly a 'renaissance man' in that he's equally at ease and insightful in all things related to 'the new media', technology, writing and basketball. He's someone who will make an impact in a lot of different venues.
I can't imagine there being an easier, more helpful and more professional website designer/expert to work with. He makes things easily understandable for even the most technologically challenged among us!
Frank Burlison
Basketball Scout, Burlison on Basketball
My scouting service has been around since 1983. We've been online for over 16 years, and it was time for us to upgrade our website.
I was introduced to James and he helped get a new website up and running for the scouting service, making sure all of our premium subscription content was available to the fans and college basketball coaches who subscribe, while also being compliant with NCAA scouting service guidelines.
James also set it up so that we could sell physical and digital products like my new book How To Get Recruited through the website.
I would highly recommend James Kerti to anybody who wants to follow in our footsteps and either publish a brand new web site or give the one they have a new look. He does what he says he's going to do, does everything in a very professional manner, and also knows a lot about basketball.
Clark Francis
Basketball Scout, Editor & Publisher, The HOOP SCOOP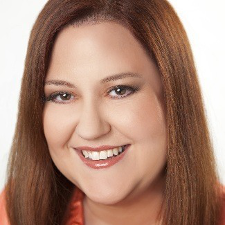 I've been a successful blogger since 2006, but my website needed an overhaul that was LONG overdue.
I went to James to re-create my site because I knew he could take charge of the process and give me an outstanding website that would convert traffic into sales.
He got the site done quickly and exceeded my expectations in giving me a site that works exactly like I need it to. With his expertise in marketing, conversion and analysis, he helped me increase my newsletter sign ups by a factor of three, and helped me put together an article that generated $2,500 in revenue in 24 hours.
I am really happy to work with him. His ideas are genius and inspired.
Erin Pavlina
Spiritual Counselor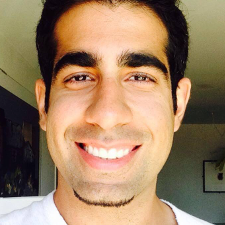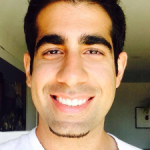 Usually when I work with designers/developers, I'm worried about whether or not they'll be capable of creating something beautiful and functional (meaning, something that converts well). Not with James. He has a deep understanding of marketing and business and has the rare ability of seeing how beautiful design, marketing, and serving the customer fit together. This makes him a "triple threat"… something truly special in the world of web design/development.
With his expertise, he was able to create something for me that provides users with an amazing experience and converts for my business. As a result, the people I'm servicing win and so do I. It doesn't get any better than that.
Next steps
You can get in touch with me about working together on your project.
The next step is a short conversation to talk about your goals.