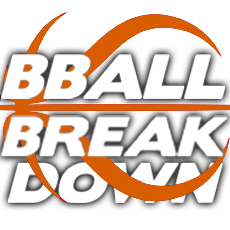 (Updated June 4, 2014)
Nick Hauselman is a basketball coach who is well-known online for his popular BBALLBREAKDOWN YouTube channel, where he breaks down film from NBA games in a way that's accessible for the average NBA fan.
The channel has exploded in popularity since Coach Nick joined up with SBNation. BBALLBREAKDOWN now has over 144,000 subscribers on YouTube.
It's easy to see why.
Unlike many members of the people who speak in generalities and pontificate only about things like "effort" and "heart," Nick goes into the X's and O's of the game in an understandable way.
Nick's breakdowns offers a refreshing NBA perspective from someone who understands the game as a coach. His videos are great resources for basketball fans who want a better understanding of what makes certain players and teams succeed or fail.
Whether he's talking about ICE pick-and-roll defense, drilling fundamental concepts like not helping one pass away, or breaking down jump shot technique, Nick brings insights that NBA fans love.
In addition to his regular breakdowns, he also does video interviews with people in the basketball world and a weekly fantasy show.
You can also read more detailed written analysis at his web site.
Go check out his BBALLBREAKDOWN YouTube channel!