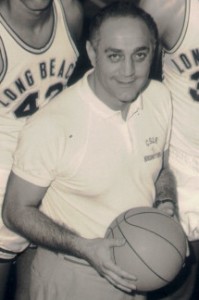 I lived in Las Vegas for almost three years. I began my basketball career there.
As I spent more time around Las Vegas basketball, one name kept coming up again and again: Jerry Tarkanian.
Coach Tark passed away today.
I grew up in the Northeast and his name was one I heard often enough in reference to the UNLV basketball program.
I rarely heard specifics about the man though. I knew about the national title. I knew about his run-ins with the NCAA. I didn't know much more.
I feel fortunate now to have close friends who played for UNLV and who coached with Coach Tark.
---
CONTINUE READING
Quick update here.
A few people wrote to me to let me know the CAPTCHA on my contact form was acting up, making it difficult for people to send me emails.
I fixed the issue, so you can go ahead and go to the Contact page and get in touch with me using the form there.
Thanks!
---
CONTINUE READING
This website has been around in one form or another since 2009.
After putting it on the backburner for some time to focus on scaling my businesses, it was time for an upgrade.
That time is now.
So here we go.
There is a bunch of new content.
Almost everything has been rewritten to reflect what I'm working on in basketball and in my businesses.
Stay tuned!
---
CONTINUE READING